Narendra Modi won a second term as the Prime Minister of India recently. He and his cabinet ministers were sworn-in in a much-celebrated ceremony on 30th May. There were some remarkable members in his team, and one of them is Pratap Chandra Sarangi.
Pratap Chandra Sarangi, who is popularly known as Odisha's Narendra Modi, is a Member of Parliament from Balasore, Odisha – a state on the East coast of India. Standing tall at the Balasore Lok Sabha Constituency, he was sworn in as the Minister of State (MoS) in the Narendra Modi Cabinet.
Sarangi, fondly called as 'Nana' by his people, is the epitome of simplicity. He calls himself Modi's foot soldier and says that his success is due to his simplicity, integrity, and commitment.
Nana's Candidature
Back in 2009, Pratap Chandra Sarangi fought in the Odisha Assembly as an Independent candidate and won. Later when speaking to the Indian Express, Sameer Mohanty, Vice President of the Bharatiya Janata Party had told a shocking truth about his independent candidature. A few days prior to the elections, Pratap Sarangi was travelling in a mode of public transport with the party ticket in his bag. During this journey, unfortunately, he lost his ticket and hence participated as an independent candidate and won the election that year.
Sarangi was elected in the years 2004 and 2009 for the Odisha Assembly from Nilagiri constituency of the Balasore district. He had also contested in the 2014 Lok Sabha elections but faced defeat. All the while, he never let any political agendas affect his lifestyle and continued to live in a bamboo and mud house with just the most basic necessities. He takes his bicycle to reach many places and has dedicated his life to the upliftment of the poor and for social work.
Special Work for the Downtrodden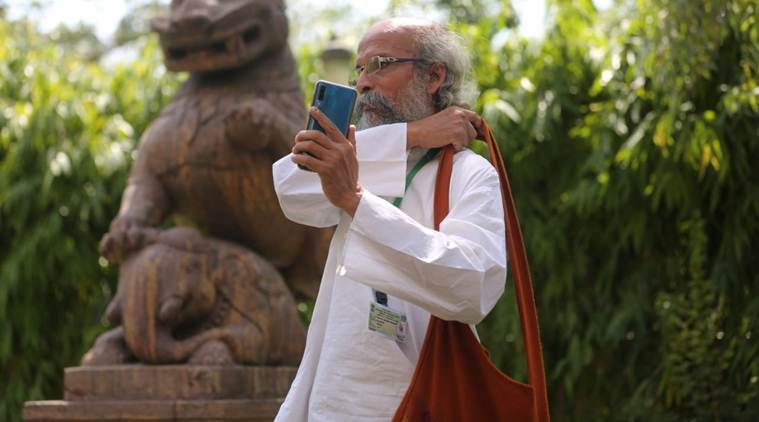 Sarangi spends most of his pension to support the education of poor children in his area and will continue doing the same. He graduated from Fakir Mohan College in Balasore and was known as the firebrand leader who was fluent in Sanskrit. He later wanted to become a monk in the Ramakrishna Math and Mission but he was encouraged to take up social work instead. This was the beginning of his journey in the service of others.
He is admired among the masses for opening a number of schools for the poor children in the state. The remote areas of Balasore and Mayurbhanj have educational facilities now, all thanks to this wonderful man!
In the recent elections, he took up to his own way of campaigning that was in stark contrast with that of his rivals. Sarangi relied on his party workers and went around the places in an auto-rickshaw to carry out campaigning.
In Pratap Chandra Sarangi's words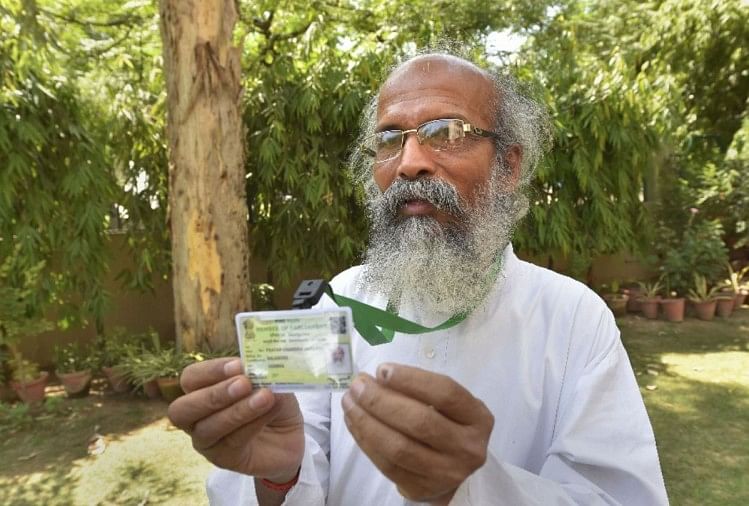 In a statement with ANI, he said, "I am overwhelmed. Elections are over now and now we will work for the development of Odisha. We will make it corruption-free."
The BJP MP also said that his lifestyle has always been austere since childhood. Pratap Sarangi further added that it will not change even with power and that he believes in having only the most basic needs of life.
People all around the country are applauding his indomitable spirit, and are hoping for more leaders like him in the future. It is truly refreshing to see someone work towards the change of a state so unabashedly. More power to leaders like Pratap Chandra Sarangi!