Transgenders and their rights have been oppressed for a very long time across the world. However, in light of recent events, the old perception has been changing in a lot of countries around the world. There is more news to cheer for on the same front.
The World Health Organization (WHO) has, recently, removed transgender health issues from mental and behavioural disorders in its manual of global diagnoses. Now, the issues of gender incongruence are placed under the chapter of sexual health. In the earlier manual though, these issues were classified as a 'gender identity disorder' in a chapter under the title of mental and behavioural disorders.
This is expected to have a 'liberation effect worldwide' according to the Human Rights Watch, an NGO that promotes human rights.
Correction of Gender Incongruence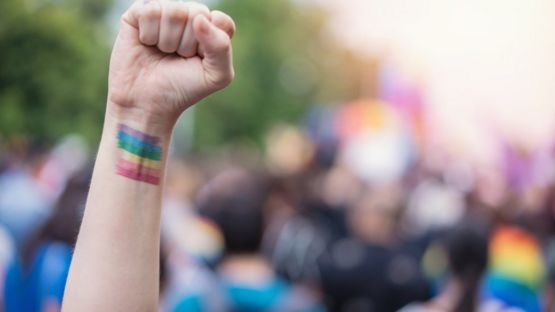 In the previous manual of the WHO, the ICD-10, gender incongruence was considered as an identity disorder under the chapter of mental and behavioural disorders.
However, in the present manual ICD-11, this is considered as a marked and persistent incongruence between a person's experiences gender and assigned sex.
Commenting on this, the reproductive health expert Dr Lale Say of WHO has said, "It was taken out from mental health disorders because we had a better understanding that this was not actually a mental health condition, and leaving it there was causing stigma. So in order to reduce the stigma, while also ensuring access to necessary health interventions, this was placed in a different chapter."
Changes in this manual were announced first in 2018 which was gradually approved by WHO Assembly.
Transgender Liberty
This move will now enable the transgenders to have better access to health care and to speak about their health issues openly. Following this, Graeme Reid, LGBT rights director at WHO said that the change needed immediate recognition in all the nations. He further added that governments across the world should swiftly reform national medical systems and laws that require this now official outdated diagnosis.
Elizabeth Saewyc of the University of British Columbia, who is the executive director of the Stigma and Resilience Among Vulnerable Youths Centre has expressed her happiness over it. "This helps further to let people know that the leading health authority in the world has looked at the evidence and they're saying this is a normal variation of humankind," she stated in a recent interview.
Dr Stephen Feder, co-director of the Gender Diversity Clinic at the Children's Hospital of Eastern Ontario in Ottawa is just as pleased as Saewyc about these changes. He thinks that it will help parents in understanding the challenges that kids and teens face in their childhood.
"The parents frequently express concern, a concern that there may be a mental health issue that's clouding the diagnosis, clouding their [children's] judgement. I feel the more we validate the normality of this phenomenon, the better able the parents will be to respond to their children's needs and to play the strong supportive role that is so critically important."
All the nations are given until 2022 to make these changes and put them in place.
Isn't this a truly inspiring change? Do let us know your views.