Back in 2002, the International Union for the Conservation of Nature had no other option but to declare the black softshell turtle as "extinct in the wild." Owing to the loss of habitat and over-exploitation as a food source, these turtles had disappeared completely from the northeastern state of India, Assam.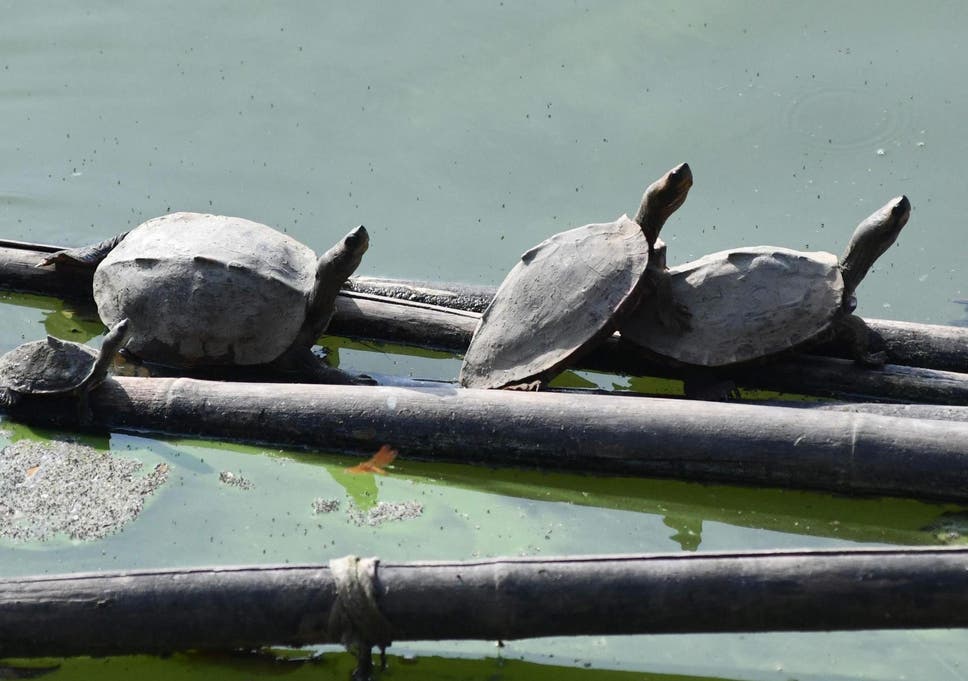 Image Source: Independent.co.uk
However, 17 years later, these black softshell turtles have made a comeback – all thanks to the caretakers of a Hindu temple in India.
Hayagriva Madhav Temple
The caretakers of the renowned Hayagriva Madhav Temple have done their best to give a chance of survival to these tiny reptiles. They have been nurturing dozens of these reptiles in the ponds that surround this centuries-old temple. These turtles, believed to be the reincarnation of the Hindu God Vishnu, are considered very sacred.
Image Source: TripAdvisor
Turtle rescuer Jayaditya Purkayastha noticed that the population of turtles in Assam had gone down by a great extent. He believed that something had to be done to make it right.
The devotees of Lord Vishnu have been doing really great work in preserving these turtles. They would help the turtles breed by collecting the newly-laid eggs around the pond and warming them nicely in an incubator for them to hatch.
Good Earth's Help
These temple's caretakers have also recently partnered with an environment and conservation group called 'Good Earth'. Through this, they have officially launched a turtle breeding program that acts as a means for reintroducing these species into the wild. In January, all their efforts showed results when the organisation successfully released around 35 turtle hatchlings into the waters of a local wildlife sanctuary. Out of these 35 hatchlings, 16 were raised and nurtured at the temple.
Image Source: The Hindu
Following this success, My. Purkayastha told newspaper The Hindu, "This is a milestone in Assam's turtle conservation history, and it would not have been possible without the interest shown by the temple authorities in the artificial breeding program."
Their coalition is now looking forward to expanding this breeding program to more than 18 ponds around the temple. Through this, they intend to offer a sanctuary to other endangered turtle species and make them recover and flourish.
Isn't this a fantastic piece of news?