A research done in 2015 gave out a list of the top 5 countries that accounted for 60 percent of plastic dumped in the world's oceans. The South East Asian nations of Thailand and Vietnam found a place in this notorious list. One reason attributed for this was tourism as both these nations see many tourists across the year. However, these nations have now decided to take a step forward in the right direction to lessen the use of plastics.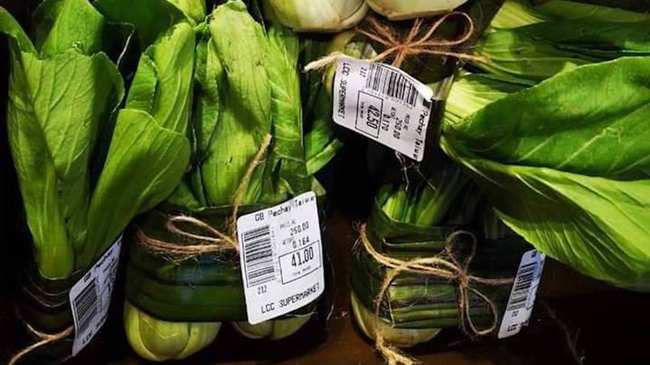 In April 2019, Vice, a popular news handle has reported that the supermarkets in both countries have taken a huge step to reduce plastic usage. They have replaced plastic bags with banana leaves for packaging most of their food.
Plastic Usage and Impact
Last year, Credit Suisse released a report that left everyone shocked. The report said that the oceans would be having more plastic than fish by 2050 if the plastic use continued at the same pace.
In March, a dead whale washed out on the shores of the Philippines and it had tons of plastic trash inside its stomach. And, unfortunately, more such cases are coming up every single day.
Indiscriminate human activity has choked the oceans and marine lives, and we must take steps to reduce the menace before it is too late.
Thailand and Vietnam for Plastic-Free Environment
In April, the Rimping supermarket in Chiang Mai, Thailand came up with this wonderful natural alternative to plastic. Following its footsteps, the Lotte Mart supermarket in Ho Chi Minh City and Big C supermarket in Hanoi have begun experimenting with the same.
Lotte Mart's representative told VnExpress that this packaging is still in the testing phase, but it does plan to reduce the use of plastic throughout the nation. Starting with vegetables, it wants to use this sustainable packaging in meat and their products as well. It has also further stated that the customers responded very positively to the move and that there will be further improvements with gradual support. One of the local customers at Lotte Mart said, "When I see vegetables wrapped in these beautiful banana leaves, I'm more willing to buy in larger quantities. I think this initiative will help locals be more aware of protecting the environment."
Further, Big C announced to offer biodegradable bags that are made with corn powder. Isn't that wonderful?
Supermarkets in other Countries
Meanwhile, in Singapore, the supermarkets have launched various campaigns to reduce the use of plastics through discount schemes and roadshows. Also, Taiwan has started charging money for single-use plastic bags at their supermarkets.
Nevertheless, back in 2008, China took the first step towards banning the use of ultra-thin plastic bags. Due to this move, the country avoided the use of around 40 billion bags just in the year 2008, and saw a drop of 66 per cent in plastic bag use.
With a constant push from all sides and such inspiring stories from around the world, there is hope for the elimination of plastic in the near future. More and more countries should take up this initiative and do all they can to reduce plastic consumption.
Today on World Environment Day, let us all take a pledge and reduce the use of plastics!